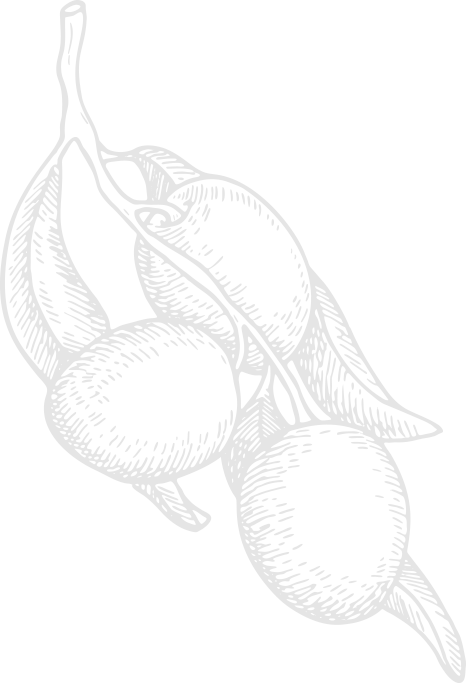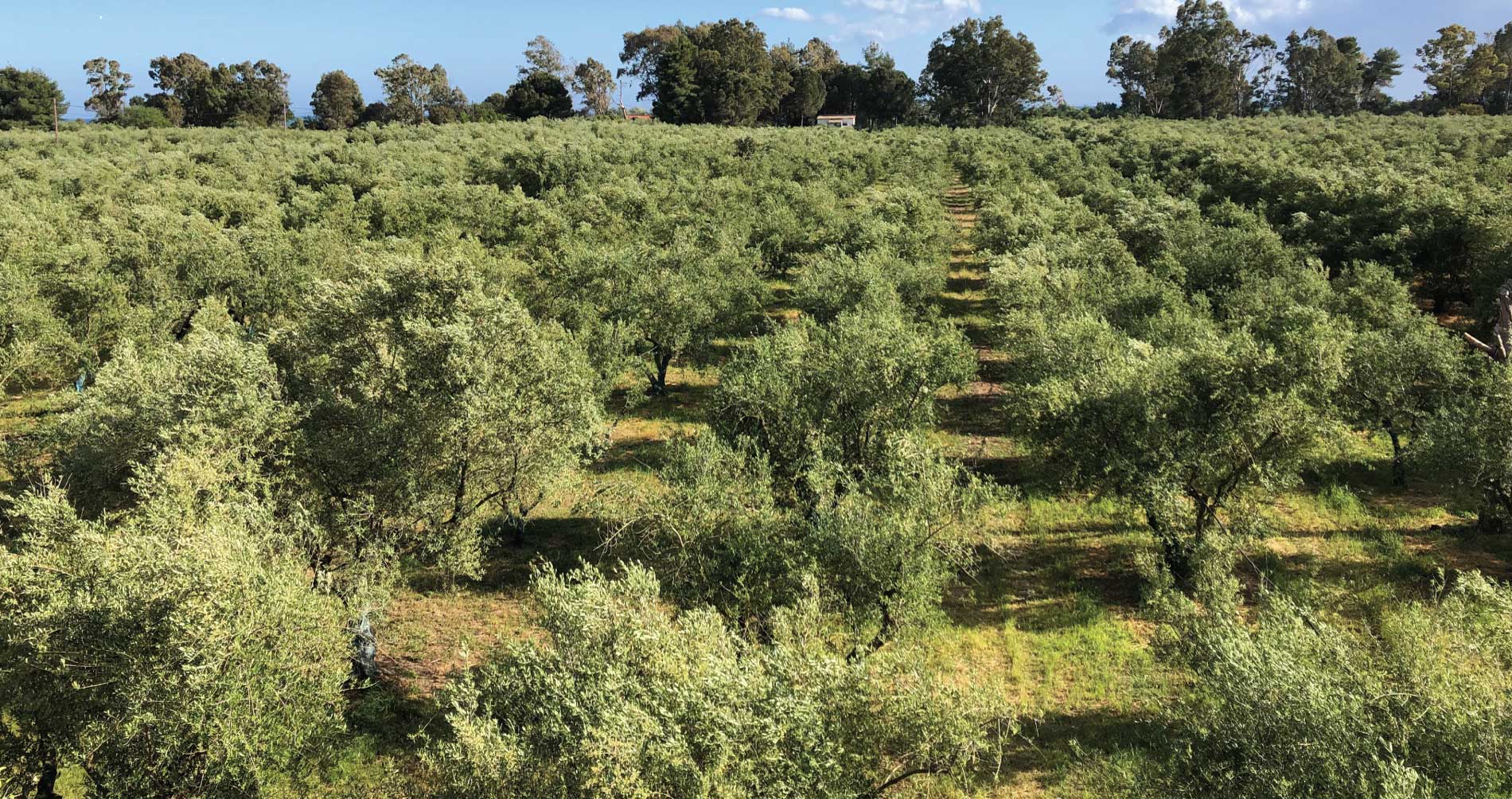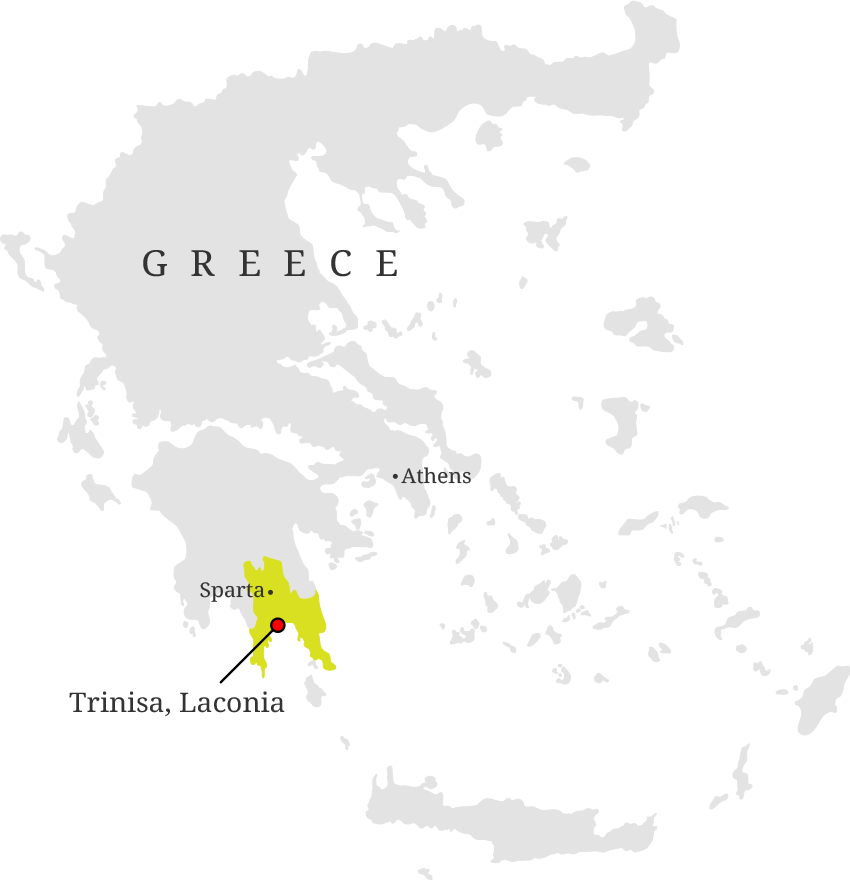 We want to describe our place in a giant picture. It is located in the southeastern most tip of the Peloponnese, Greece, in the region of Laconia. In ancient Greece, Laconia was the principal region of the Spartan state and today Laconia's capital is Sparta.
The region of Laconia is enclosed between two great mountains, to the west, the famous mountain of Taygetos, of which in ancient times it was considered to lead to the gate of Hades and to the east the mountains of Parnonas which ends at the well-recognized town of Monemvasia.  
Crossing through the middle of Laconia is the well recognized river Evrota, which was the place the ancient Spartans used to train. At the estuaries of Evrota is where our Laconiko estates reside, less than 200 meters from the ocean in the sandy soils of Trinisa, Laconia, Greece. This is where our Laconiko olive oil gets its name, from the region of Laconia. Laconiko also gets its name from the word "laconic," which is also derived from Laconia by analogy and means "to express a quality thought or idea using a limited amount of words"
The Laconiko estate is in the ideal location, due to climatic weather conditions, consisting of 9 months of summer with intense sunshine, drought and the cool Mediterranean ocean breeze.  On these sandy soils where our 5,000 Koroneiki varietal olive trees are grown amongst citrus fruit trees, with the extended periods of sunshine and fresh clean ocean air, is where we make our world recognized Laconiko Extra Virgin Olive Oil that we now offer.  The sand is nature's best filtration system, eliminating impurities that may be present and assuring olives that are of extremely highest quality.  
Our private estate is located in one of the Natura 2000 sites, which are recognized by the European Union as sites protected for their unique habitats that safeguards the animals and plants which need these lands to survive. Being part of a Natura 2000 site assures that our estate is protected from environmental contaminants and pollutants. Thus further ensuring a controlled and quality olive production.  Furthermore, in our Laconiko Olive Oil Estate, we practice Organic farming, so as to not to intrude but rather protect this natural habitat and by avoid all pesticides and fertilizers that are not organic certified.  We promote careful management of our natural resources and are environmentally mindful, our irrigation practices insure that our olive groves receive the proper amount needed without any water runoff or waste.
Our Koroneiki varietal olive trees, with its high fruit bearing properties and being recognized internationally in having some of the highest polyphenol (antioxidant) bearing properties amongst other olive varieties and with our ideal harvesting methods and weather conditions, ensure that our olive oil is yearly of the highest quality.  Our olives are always hand-picked, placed in bins and pressed in less than a 4 hour period of their picking. This level of quality has maintained our standard in producing a single estate 100% Koroneiki varietal extra virgin olive oil with a consistent acidity level (free fatty acid), falling between 0.09%- 0.26%, yearly with a peroxide value always falling between 2.14– 6.9 meq 02/kg.
Our level of quality surpasses all standards set by the International Olive Oil council (IOOC), the international governing body for the olive oil industry, with an olive oil needing to be no higher than  0.8% in acidity and having a peroxide value of no more than 20 meq 02/kg to be graded as Extra virgin olive oil .  We also surpass all standards set by the California Olive Oil Council (COOC) with an olive oil needing to be no higher than 0.5% in acidity and having a peroxide value of no more than 15 meq 02/kg to be graded as Extra virgin olive oil.